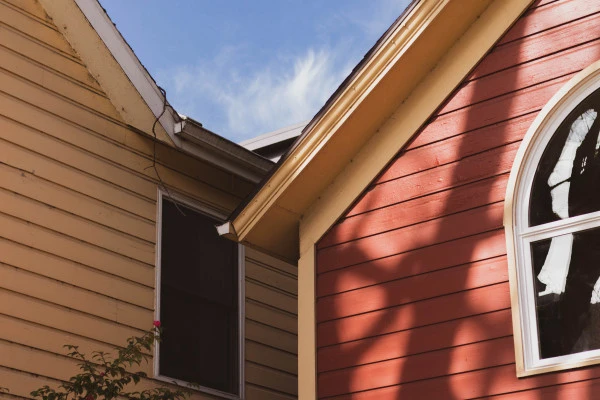 Find a Roof Cleaner near me
Receive free quotes
Top 10 Roof Cleaners near me
Below you will find the high rated Roof Cleaners near me with local reviews from customers who trusted them, and now they are ready to help you with your project.
How much does it cost to have roof cleaned?
The cost of roof cleaning varies from $100 to $1500, depending on the type of roof. Generally, the price may vary from $100-$200 on a flat roof, $300-$500 on shingles, and $1500 on a slate roof.
Is roof cleaning necessary?
Modern roofing material is not prone to degradation caused by fungi and bacteria. However, rainwater, bird droppings, airborne pollutants, and leafy debris may settle on the roof as it falls from the sky. The roofing material is susceptible to damage from these sediments and debris. Hence, it is necessary to clean your roof.
What are the benefits of roof cleaning?
Roof cleaning is an important task that should be incorporated into regular home maintenance. It not only improves the aesthetic of your roof, but also eliminates buildup that can shorten its lifespan and promote the growth of fungus and mildew. Keeping your roof clean prevents these substances from leaking into the home and damaging any surrounding structures. Regular roof cleaning also means there is a good chance your roof won't need to be completely replaced, which would cost more financially in the long run. Thus, roof cleaning not only improves the overall element of your roof, it can increase its longevity as well.
How often should I have my roof cleaned?
Roof cleaning is an important part of roof maintenance, which should be done on a regular basis. Depending on the environment and climate of your roof's location, roof cleaning should be done at least once a year. If the roof is in an area with harsher winters or extreme temperatures in general, then it may need to be cleaned up to four times per year. This will help maintain the roof's longevity and prevent roof damage from occurring. In order to make sure your roof is best taken care of, make sure you clean it as often as recommended by roofing professionals based on where you live.
What is the roof cleaning process?
The roof cleaning process typically begins with a roof inspection to identify any existing roof damage and then continues with the removal of all debris, such as leaves and branches, which if left can lead to roof deterioration. After that, a mild detergent is used for scrubbing off algae, mildew, or moss growth until the roof is clean. Finally, a high pressure rinse removes all residue from the roof surface. With regular maintenance such as roof cleaning every few years, you can help ensure that your roof remains in excellent condition for many years to come.
How it works
Instantly get matched with top-rated professionals.
Post a project or find a pro
We'll connect you with the best local businesses and freelancers near you. Just choose your service category and where you're located. Expedite the process by adding more criteria to your search.
Hire Pro
Find a Pro. Receive quotes within short period of time from local businesses and freelancers. Review their quotes and portfolios. Talk to the ones who stand out, and hire the right one for your project.
Share your experience
Leave verified reviews for great work and help promote the pros who go above and beyond.