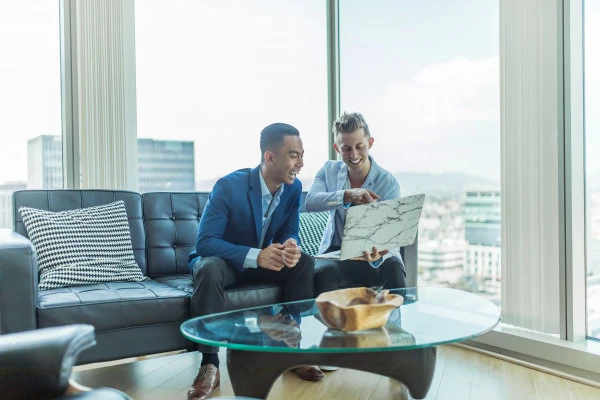 Find Real Estate Appraisers in San Jose, CA
Get matched to top-rated pros in your area
Top 3 Real Estate Appraisers in San Jose, CA
Accurate Appraisal & Review
Description:
As a service provider, I prioritize meeting deadlines, delivering quality work, and remain accessible for any queries from my clients. My job takes me to various indoor and outdoor locations, enablin... read moreg me to witness firsthand how individuals carry out their daily lives and work. I relish this opportunity to connect with diverse individuals and lend a hand in resolving their real estate concerns. read less
Recent review:
"As committed."
Reviewed by Kayla L.
Description:
As the premier business radio personality on AM 1220 KDOW and a sought-after public speaker in the Bay Area, people often wonder what I do when I'm not on the air. The truth is, I'm busy tackling comp... read morelex business problems for clients who are looking to gain a competitive edge in their respective industries. My unwavering passion is to help you succeed in business, and my expertise in business development, strategy, marketing, finance, PR, and grant writing is second to none. Although I'm not a mythical creature, I'm deeply committed to business development. If you're a small business owner (according to the Small Business Administration, any business with fewer than 500 employees is conside... read less
Recent review:
"With exceptional professional capabilities, Mrs. Margaret Jackson is eager and fully capable of aiding individuals in advancing their businesses by creating business plans, writing grants, and enhanci... read moreng their current operations to achieve greater success. Her extensive experience, combined with an abundance of resources, equips her with the skill and wisdom necessary to ensure that your business thrives. I am truly grateful for her expertise and knowledge, and I have no doubt that anyone who hires her will benefit immensely. read less"
Reviewed by Elizabeth M.
Description:
With over 10 years of experience in BS Architecture and building construction, I have the advantage of undertaking existing designs in construction. Our services include designs for Interior and Exter... read moreior home improvement projects such as custom entertainment centers, concealing and adding audio/video systems, power outlets with usb, hdmi, coax hub wiring connections, and lighting to enhance the unit space. We can also convert closets to maximize use of space and create accent pieces or wall spaces to the room using new or reclaimed wood products. These projects are our main goals in business and have resulted in enjoyable customer experiences and high ratings. We offer Handyman Services and... read less
Recent review:
"The service I received for my Deck replacement project was exceptional. The provider gave me splendid advice for the repair and highlighted the pros and cons. The design was impressive. They executed ... read morethe design with great quality, paying attention to all the details of the project. They kept me informed throughout the process and were punctual, leaving the jobsite clean. I am thrilled with the service I received and will undoubtedly use them for any future projects. read less"
Reviewed by Brittany R.
What does a real estate appraiser do?
Real estate appraisers help determine how much a property is worth. It is an important job that helps ensure that local governments collect property taxes fairly. Appraisers assess the value of everything from residential property to commercial buildings and vacant land.
What is a real estate appraiser?
An appraiser is a professional trained to estimate the value of certain properties. Most of the time, they appraise these properties as part of an official procedure. Real estate appraisers value properties such as land and buildings based on the current market value.
How much does a real estate appraisal cost?
A real estate appraisal cost can vary depending on whether it is a property that's being purchased or sold or simply being appraised for tax purposes or due to the death of a property owner. It can cost anywhere between $300 to $600.
How it works
Instantly get matched with top-rated professionals.
Post a project or find a pro
We'll connect you with the best local businesses and freelancers near you. Just choose your service category and where you're located. Expedite the process by adding more criteria to your search.
Hire Pro
Find a Pro. Receive quotes within short period of time from local businesses and freelancers. Review their quotes and portfolios. Talk to the ones who stand out, and hire the right one for your project.
Share your experience
Leave verified reviews for great work and help promote the pros who go above and beyond.