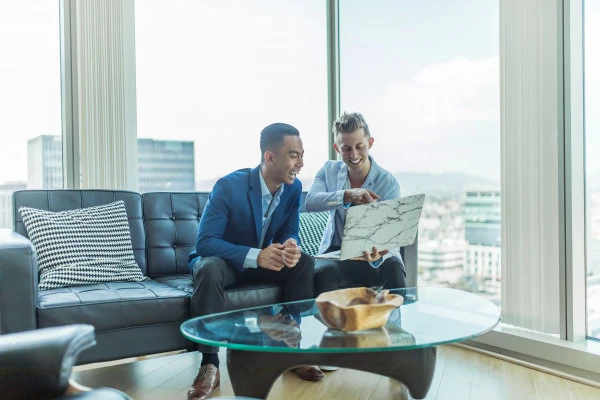 Find Real Estate Appraisers in San Francisco, CA
Get matched to top-rated pros in your area
Top 3 Real Estate Appraisers in San Francisco, CA
Description:
Hi, I'm Aaron Wing, the chief appraiser at Horizon Appraisals. I've been working full-time as an appraiser since 2005, specializing in appraisals for estate planning, tax appeals, divorce, and pre... read more-listing decisions. I also have extensive experience in date of death appraisals. I'm proud of my appraisal reports, which go beyond industry norms in terms of their quality and thoroughness. I provide detailed information on how I derived the value, including market trend graphs, assessor's maps, and property condition reports. My reports are reader-friendly and reliable, demonstrating my commitment to excellence. Over the years, I've appraised more than 5,000 homes in the San Francisco Bay... read less
Recent review:
"He's an amazing person! His pricing is incredibly reasonable and he completes tasks very quickly. Extremely supportive and a complete expert in his field. I will surely suggest him to my friends and f... read moreamily. read less"
Reviewed by Christopher C.
Description:
My name is Ryan and I have been a seasoned trainer for over a decade. Recently, I achieved my career goal of becoming a Physical Therapist Assistant and thoroughly enjoy integrating therapeutic method... read mores into our fitness routines to attain our objectives. Based on my experience and education, I craft tailored training programs by examining your movement patterns and personal objectives. In order to implement an exercise regimen, I conduct an overall assessment of potential health risks and assess previous injuries. My main concern is building a solid foundation of challenging yet engaging workouts that match your level of fitness. My aim is not just to reach your objectives but to instill a ... read less
Recent review:
"Ryan is an exceptional fitness coach and an outstanding individual. Over the past half-year, Ryan and I have regularly met twice a week for physically enhancing workout sessions and I am thrilled with... read more my progress. He has also assisted me with various sports-related injuries that I have struggled with for a long time. I highly recommend giving him a try as he is sure to exceed your expectations. read less"
Reviewed by Joseph W.
Description:
Marker Luxury Properties in San Francisco boasts Dominic Maes as a luxury residential specialist. Having resided in San Francisco for over five years now, Dominic has built quite the reputation for hi... read moremself. His interest in the Real Estate business stems from his early childhood, where he recalls hearing his Mother close deals in Solano County. It was because of her that he found his calling at such a tender age. Dominic was exceptionally skilled in multiple sports in High School, namely Baseball, Basketball, and Football. After graduating from Vanden High School in Fairfield, he decided to pursue his Associates Degree in Communications from Santa Barbara City College. While Dominic hadn't ... read less
Recent review:
"Upon visiting one of his open houses located at 346 1st Street, I had the pleasure of meeting Dominic who proved to be not only highly professional but also impressively well-informed."
Reviewed by Heather G.
What does a real estate appraiser do?
Real estate appraisers help determine how much a property is worth. It is an important job that helps ensure that local governments collect property taxes fairly. Appraisers assess the value of everything from residential property to commercial buildings and vacant land.
What is a real estate appraiser?
An appraiser is a professional trained to estimate the value of certain properties. Most of the time, they appraise these properties as part of an official procedure. Real estate appraisers value properties such as land and buildings based on the current market value.
How much does a real estate appraisal cost?
A real estate appraisal cost can vary depending on whether it is a property that's being purchased or sold or simply being appraised for tax purposes or due to the death of a property owner. It can cost anywhere between $300 to $600.
How it works
Instantly get matched with top-rated professionals.
Post a project or find a pro
We'll connect you with the best local businesses and freelancers near you. Just choose your service category and where you're located. Expedite the process by adding more criteria to your search.
Hire Pro
Find a Pro. Receive quotes within short period of time from local businesses and freelancers. Review their quotes and portfolios. Talk to the ones who stand out, and hire the right one for your project.
Share your experience
Leave verified reviews for great work and help promote the pros who go above and beyond.