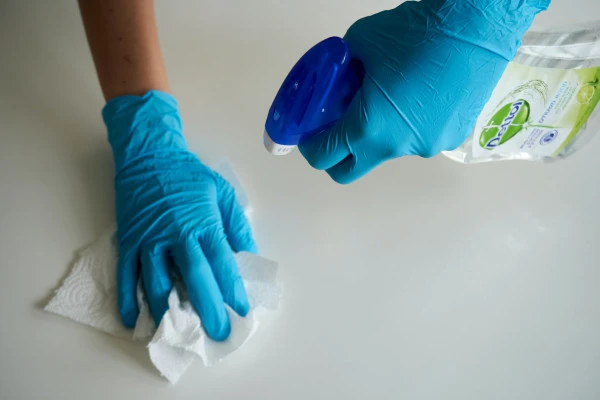 Find a Cleaner near Anchorage, AK
Receive free quotes
Top Cleaners near Anchorage, AK
How much does it cost to have roof cleaned?
The cost of roof cleaning varies from $100 to $1500, depending on the type of roof. Generally, the price may vary from $100-$200 on a flat roof, $300-$500 on shingles, and $1500 on a slate roof.
How much does window cleaning cost?
Window cleaning can cost anywhere between $100 and $500.
How much is upholstery cleaning?
Upholstery cleaning prices will depend on the type of fabric. For example, leather upholstery cleaning will cost $59, but fabric sofa cleaning will cost $129.
How much does tile and grout cleaning cost?
Tile and grout cleaning prices vary quite a bit, but generally, the cost is about $0.50 to $1.00 per square foot. If you have a lot of tiles or your tile is really dirty, you can expect to pay more.
Does cleaning solar panels make a difference?
Yes, you should clean solar panels to keep them in good working condition. If cleaned properly, a solar panel can last up to 20 years. Dust and debris can make solar panels less efficient than they could be, so regular cleaning is important.
How much does solar panel cleaning cost?
Solar panel cleaning cost will depend upon the area of the solar panel array and the amount of dirt and grime present. In most cases, an area of 125 feet (1/10th acre) would cost around 200 dollars. The size of the solar panels to be cleaned will be the primary factor in determining the cleaning cost.
Do solar panels need cleaning?
Yes, having a clean solar panel can help with its performance. Debris and contaminants will create shadows and block the panels from absorbing the sun's rays.
How often should solar panels be cleaned?
It would help to clean your solar panels at least every six months.
Where can i get my rugs professionally cleaned?
To get your rugs professionally cleaned, you can visit our page and your area code to find a list of professional rug cleaners in your area.
How much does it cost to get a rug cleaned?
The rug cleaning prices can vary greatly depending on the size of the rug and the area. For example, rugs that have been used in a kitchen, bathroom, or a heavily trafficked area will require more frequent cleaning. Generally, this can range from $100 to $500.
Is roof cleaning necessary?
Modern roofing material is not prone to degradation caused by fungi and bacteria. However, rainwater, bird droppings, airborne pollutants, and leafy debris may settle on the roof as it falls from the sky. The roofing material is susceptible to damage from these sediments and debris. Hence, it is necessary to clean your roof.
How much does carpet cleaning cost?
Charges for carpet cleaning services vary depending on the size of the carpet, the type of carpet, and how filthy it is. Usually, cleaners assess costs per square foot or room area. You can expect around $50 per room or $0.25 per square foot for carpet cleaning service.
How much to charge for house cleaning?
It is a good idea to charge between $75 and $100. A typical house cleaning service in urban areas would cost a customer between $200 and $250, so you should set similar pricing depending upon the workload.
What is deep cleaning house?
Deep cleaning a house is one of the ways to declutter the home quickly. A deep cleaning house is cleaning a room or a complete house in one go. You clean all the surfaces in the process, even those that you don't usually clean. Deep cleaning your home saves your time and removes the toxins accumulated in your house. You can deep clean your house every quarter, every six months, or once in a year.
How much does a home organizer cost?
The average cost for a home organizer is $30 to $150, which depends on several factors like the number of things you want to organize, the time you need an organizer, and the type of organizer you require.
What is a home organizer?
A home organizer is an individual who plans, organizes, and executes the home functions. It usually includes maintenance of the home and the social and entertainment aspects. A home organizer is usually a female
How much does gutter cleaning cost?
Gutter cleaning typically costs between $75 and $150, depending on the size of the house.
The average cost of gutter cleaning is $100. However, this price can vary depending on the size of your house, the number of stories it has, and whether there are any difficult-to-reach areas. Some companies also charge an additional fee for removing debris from the gutters.
What is commercial cleaning?
Commercial cleaning is cleaning business premises internally or externally and can involve various methods and equipment.
Commercial cleaning is often a part of a lease agreement, and it's essential to keep the business premises clean and presentable. The process of commercial cleaning can be expensive, so it's crucial to choose a reputable company that can provide a high-quality service.
How much is a commercial carpet cleaner?
Commercial carpet cleaners typically charge between $0.15 and $0.20 per square foot. However, this price can vary according to
• The size of the cleaning area
• The type of equipment
• The level of cleaning required
How much does house cleaning cost?
The average cost of house cleaning ranges from $25 to $50 per hour. However, the price can vary according to:
• The size of your home
• The number of rooms to clean
• And the specific services that are requested
How much to tip house cleaner?
The appropriate amount to tip a house cleaner is 10-20% of the total charges. If they do an excellent job, you can tip them more. If they didn't do a great job, you can give them less or not at all.
How it works
Instantly get matched with top-rated professionals.
Post a project or find a pro
We'll connect you with the best local businesses and freelancers near you. Just choose your service category and where you're located. Expedite the process by adding more criteria to your search.
Hire Pro
Find a Pro. Receive quotes within short period of time from local businesses and freelancers. Review their quotes and portfolios. Talk to the ones who stand out, and hire the right one for your project.
Share your experience
Leave verified reviews for great work and help promote the pros who go above and beyond.