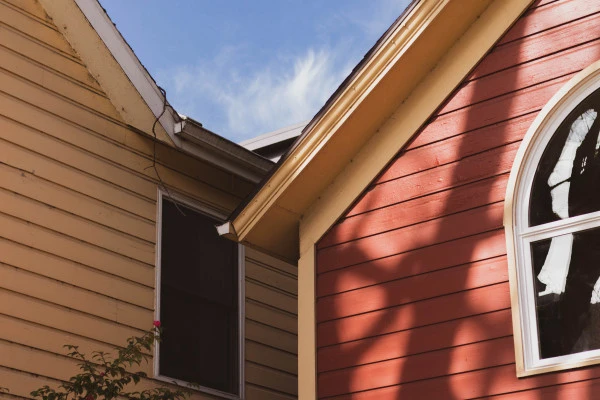 Find Solar Panel Installers in San Antonio, TX
Get matched to top-rated pros in your area
Top 3 Solar Panel Installers in San Antonio, TX
Description:
Greetings, I'm Dominick - an experienced solar panel installer of 7 years. My expertise encompasses AC & DC systems, with knowledge in racking, no racking, comp shingle roofs, TPO roofs, ground mounts... read more, Spanish tile, metal roofs, and solar flower installs. Maintenance, cleaning, and servicing are part of my dedication to ensuring top-notch quality output. In addition, I assist customers with their DIY projects. As a budding entrepreneur, I have finally gained the confidence to pursue my passion independently. Booking with me is guaranteed to be a decision you won't regret. To add value to my services, I offer free consultations and site services.... read less
Recent review:
"The installation of some solar panels on my patio roof was required and the quality of work done was exceptional. Dominick completed the task proficiently, concealing all the wiring neatly. As a resul... read moret, I am extremely satisfied with the outcome. His expertise is extensive, therefore, I highly recommend Dominick to anyone who is thinking about a solar panel undertaking. read less"
Reviewed by Jacob G.
Description:
Solar Edge Pros is the number one solar installer in San Antonio. For more than six years, we've assisted more than 5,000 locals in transitioning to cost-effective, environmentally friendly solar ener... read moregy. Our exceptional customer support and dedication to delivering the right solar service are demonstrated by our excellent average rating of 4.9 stars on Google. read less
Recent review:
"The Solar Edge Pros acted in a knowledgeable and professional manner. They provided me with a thorough explanation of the advantages of solar panels, walked me through the entire process and paid atte... read morention to my specific requirements as a customer. The installation was simple and cost-effective, and required no effort on my part. Without a doubt, a fantastic decision! read less"
Reviewed by John M.
Description:
Since 2020, Orius LLC, operating under the name of Orius Solar Care+, has been locally owned and operated in San Antonio, Texas. As certified solar maintenance and installation professionals through N... read moreABCEP, we offer a range of Solar Services, including Installation Services, Maintenance Services, and Repair Services. Our Installation Services include Solar System Installation (SSI), Solar System Upgrades (SSU), and Solar System Detach and Reattachment (SSDR). For Maintenance Services, we provide Solar System Inspection Reports (SSIR), Inverter System Reports (ISR), Solar Panel Cleaning (SPC), Energy Efficiency Analysis (EEA), and Solar System Troubleshooting and Commissioning (SSTC). Our Re... read less
Recent review:
"Brian was exceptionally polite and went into great detail about the work being performed and how to inspect our solar panels and system. He took the time to ensure we comprehended every aspect and inf... read moreormed us that there are no issues with our system. Many thanks once more, and I would wholeheartedly recommend their services. read less"
Reviewed by Matthew G.
How much does it cost to install solar panels?
There is no standard price for installing solar panels because of various variables. In general, it costs between $15,000 to $35000 per 2000 square foot to install a solar energy system. The actual cost will depend on the size of the system and your location. Solar energy installation costs cover the labor, roof-mounting structures, equipment, and electrical wiring.
How long does it take to install solar panels?
The installation process for solar panels can vary significantly and depends on the structure of the roof, size of solar system, local regulations, and complexity of the electrical connections. The length of solar panel installation typically ranges from one day to as long as several weeks. If a solar system is installed on a ground-mounted structure or solar carport, then it could take slightly longer due to the assembly required for these roof structures. Roofs with existing solar systems may need additional time depending on their age and condition. When considering how long solar panel installation will take, it's important to factor in time spent obtaining permits and inspections (if they are required). Overall though, solar panels installation times have considerably decreased over the years making it easier now more than ever to transition into renewable energy sources.
Is it worth installing solar panels?
The cost of solar power has come down in the last few years. With the government offering tax credits and subsidies, solar power is more practical than ever. Solar power is at the tipping point of feasibility. Even if your electricity is currently being generated by coal power plants, in the long run, you will be better off switching to solar power, as the costs of coal will keep rising. You are in a better position to reap the benefits of solar power if you have consistent sunshine and a good location for mounting the panels, like a rooftop.
How it works
Instantly get matched with top-rated professionals.
Post a project or find a pro
We'll connect you with the best local businesses and freelancers near you. Just choose your service category and where you're located. Expedite the process by adding more criteria to your search.
Hire Pro
Find a Pro. Receive quotes within short period of time from local businesses and freelancers. Review their quotes and portfolios. Talk to the ones who stand out, and hire the right one for your project.
Share your experience
Leave verified reviews for great work and help promote the pros who go above and beyond.