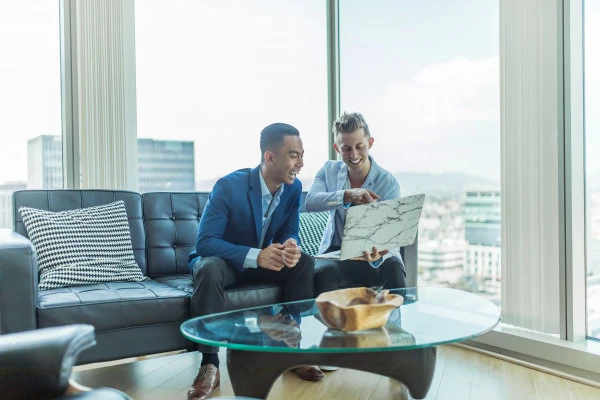 Find Real Estate Appraisers in Austin, TX
Get matched to top-rated pros in your area
Top Real Estate Appraisers in Austin, TX
Description:
Evolution Austin Therapy was founded by me in early 2021, and I am dedicated to helping my clients thrive. Operating as a licensed marriage and family therapist, I hold the belief that many self-destr... read moreuctive patterns are caused by subconscious conditioning and programming, which we inherit throughout our upbringing, negatively impacting our connections with others. I specialize in working with clients affected by these harmful cycles, who are ready to break free from them and bring about significant changes in their lives. I also guide individuals feeling lost in finding a sense of purpose. Those striving towards a holistic transformation encompassing their mind, body, and soul are my ideal c... read less
Recent review:
"During my web research, I stumbled upon Brooke and I am immensely grateful for it. Back then, I was struggling with much stress and anxiety, which steamed from my turbulent professional life and roman... read moretic relationship. I did not expect anyone to comprehend my situation entirely. However, Brooke immediately put me at ease during our initial consultation. She provided valuable insights into my problems, how my negative behaviors could worsen them, and how I could attain peace and positivity- which I thought were out of my reach. read less"
Reviewed by Ryan H.
What does a real estate appraiser do?
Real estate appraisers help determine how much a property is worth. It is an important job that helps ensure that local governments collect property taxes fairly. Appraisers assess the value of everything from residential property to commercial buildings and vacant land.
What is a real estate appraiser?
An appraiser is a professional trained to estimate the value of certain properties. Most of the time, they appraise these properties as part of an official procedure. Real estate appraisers value properties such as land and buildings based on the current market value.
How much does a real estate appraisal cost?
A real estate appraisal cost can vary depending on whether it is a property that's being purchased or sold or simply being appraised for tax purposes or due to the death of a property owner. It can cost anywhere between $300 to $600.
How it works
Instantly get matched with top-rated professionals.
Post a project or find a pro
We'll connect you with the best local businesses and freelancers near you. Just choose your service category and where you're located. Expedite the process by adding more criteria to your search.
Hire Pro
Find a Pro. Receive quotes within short period of time from local businesses and freelancers. Review their quotes and portfolios. Talk to the ones who stand out, and hire the right one for your project.
Share your experience
Leave verified reviews for great work and help promote the pros who go above and beyond.