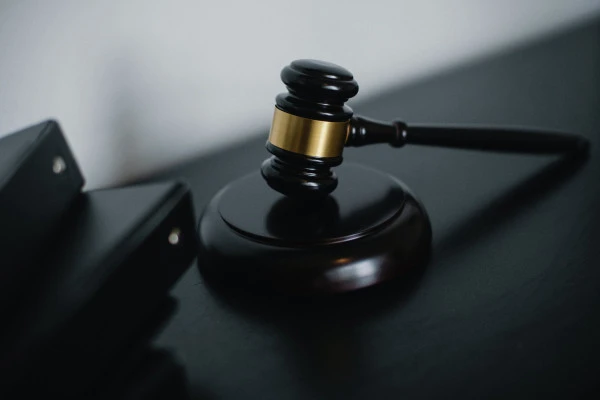 Find DUI Attorneys in Austin, TX
Get matched to top-rated pros in your area
Top 3 DUI Attorneys in Austin, TX
Description:
Evolution Austin Therapy was founded by me in early 2021, and I am dedicated to helping my clients thrive. Operating as a licensed marriage and family therapist, I hold the belief that many self-destr... read moreuctive patterns are caused by subconscious conditioning and programming, which we inherit throughout our upbringing, negatively impacting our connections with others. I specialize in working with clients affected by these harmful cycles, who are ready to break free from them and bring about significant changes in their lives. I also guide individuals feeling lost in finding a sense of purpose. Those striving towards a holistic transformation encompassing their mind, body, and soul are my ideal c... read less
Recent review:
"During my web research, I stumbled upon Brooke and I am immensely grateful for it. Back then, I was struggling with much stress and anxiety, which steamed from my turbulent professional life and roman... read moretic relationship. I did not expect anyone to comprehend my situation entirely. However, Brooke immediately put me at ease during our initial consultation. She provided valuable insights into my problems, how my negative behaviors could worsen them, and how I could attain peace and positivity- which I thought were out of my reach. read less"
Reviewed by Ryan H.
Smith & Vinson Law Firm, PLLC
Description:
The Smith & Vinson Law Firm is a dynamic DWI and criminal defense firm situated in Central Texas, dedicated to safeguarding accused individuals in and around Travis County, Williamson County, and Hays... read more County. We are fully committed to representing you and will relentlessly fight to attain the justice you rightfully deserve. Our ultimate aim is to secure the dismissal of your case. We are open to a free consultation and also collaborate with you to develop a suitable payment plan. We take immense pride in our client representation. We firmly believe that every accused individual is innocent unless proven guilty, and we proudly stand up and protect their liberties when the government goes ag... read less
Recent review:
"Throughout our law school experience and even after, I had the pleasure of collaborating with Jarrod Smith and Brad Vinson on various occasions. These individuals are remarkably intelligent, fervently... read more committed individuals who possess a strong work ethic. Furthermore, they are of exemplary character, embodying ethical practices in their profession. Having witnessed their progress in establishing their practice, I can attest to their remarkable performance, which will undoubtedly persist. Specifically, Jarrod's experience as a prosecutor, handling predominately DWI cases, as well as a diverse range of crimes, adds to his legal repertoire. While Brad Vinson, being a young practitioner, has already demonstrated a remarkable ability to represent his clients in court. When in need of a stellar and dependable team of defense attorneys, I would recommend Jarrod Smith and Brad Vinson without hesitation. read less"
Reviewed by Ashley F.
Eric Lim, Attorney at Law
Description:
Exclusively handling criminal law cases in Texas, my practice focuses on providing defense for a range of offenses including felonies, misdemeanors, DWIs, possession, expunction, trials, and ALR heari... read morengs. I operate in Travis, Hays, and Williamson counties. read less
Recent review:
"In November 2020, I experienced something I never imagined – I was arrested for a DWI despite having an impeccable record. The weekend I spent in jail was a fearful and trying time for me. When I wa... read mores eventually released, I knew I needed an attorney, but I had no idea how to pay for one. After searching online, I came across Mr. Lim from CrackerJack and sent a request to connect. Later that day, Mr. Lim called and put me at ease with his warm and humorous personality. He was confident he could help me, and I was relieved to learn I could enter into a payment plan. Due to the pandemic, my case took nearly two years, and Mr. Lim was always patient and communicative. He provided me with instructions and updates whenever necessary. When things started moving forward, Mr. Lim was professional and knowledgeable. He answered my questions thoroughly and promptly, even when some of them seemed silly. Although my case is unique, I want to emphasize that Mr. Lim worked tirelessly, and my DWI charge was eventually dropped down to a lesser speeding charge. If you find yourself in a similar situation, I highly recommend Mr. Lim. He is affordable, understanding, experienced, and advocates for his clients. However, it is vital to do your part and take your case seriously. Thank you, Mr. Lim, for your hard work and support throughout this difficult time. read less"
Reviewed by Brandon G.
How much does a DUI attorney cost?
DUI attorneys can vary drastically in cost depending on the complexity of the case and their location. Generally, DUI lawyers average around $2,000 to represent a DUI case. However, the prices can jump above or below this average depending on the individual attorney, their experience and case specifics. Prospective DUI clients should ask a DUI attorney for an itemized list of fees which can include money for research, court costs and other lawyer fees. It is essential to know exactly what services and costs are included with your DUI attorney before making a final decision.
How to find the best dui attorney?
When looking for a DUI attorney, it's essential to consider the following key points:
• The attorney's experience with DUI cases
• The attorney's success rate with DUI cases
• The fee structure for the attorney's services
• Whether the attorney is available to take your case on short notice
By considering these factors, you can find an attorney who will best suit your needs and help you successfully fight your DUI charge.
Why hire a DUI attorney?
There are three reasons why you should hire an attorney:
• To lessen or avoid penalties entirely.
• To prevent evidence from being suppressed, which could result in false charges.
• And finally, if it turns out that they're unable to get the charges dropped, they will know what defenses are available for you to prove innocence.
How it works
Instantly get matched with top-rated professionals.
Post a project or find a pro
We'll connect you with the best local businesses and freelancers near you. Just choose your service category and where you're located. Expedite the process by adding more criteria to your search.
Hire Pro
Find a Pro. Receive quotes within short period of time from local businesses and freelancers. Review their quotes and portfolios. Talk to the ones who stand out, and hire the right one for your project.
Share your experience
Leave verified reviews for great work and help promote the pros who go above and beyond.