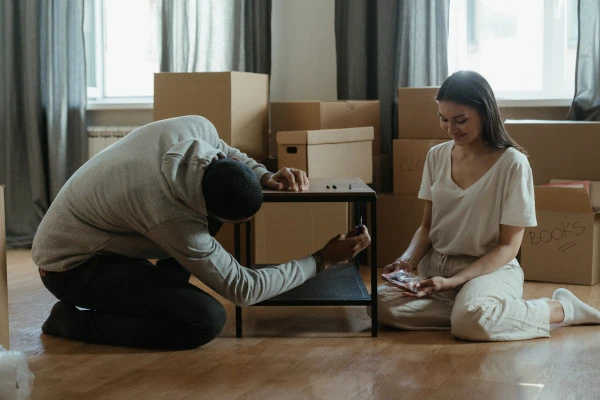 Find an Upholstery And Furniture Cleaner near me
Receive free quotes
Top 10 Upholstery And Furniture Cleaners near me
Below you will find the high rated Upholstery And Furniture Cleaners near me with local reviews from customers who trusted them, and now they are ready to help you with your project.
How much is upholstery cleaning?
Upholstery cleaning often costs more than regular upholstery maintenance like vacuuming, but it's still a worth-while investment. Upholstery cleaning services can completely refresh upholstered pieces and make them look new again. The cost of upholstery cleaning depends on the condition of the upholstered furniture, size, fabric type and number of items being cleaned. Professional upholstery cleaners may charge hourly or based on square footage and/or fabric type, so be sure to inquire about upholstery cleaning services in advance. Regular upholstery maintenance and timely deep cleans are the best way to preserve upholstered furniture for years to come!
What is upholstery cleaning?
Upholstery cleaning is a critical part of home maintenance that should not be overlooked. This type of cleaning targets upholstered items such as furniture, including couches, armchairs, and ottomans, as well as other fabric-covered household items like curtains and window treatments. Upholstery cleaning helps to remove surface dirt, dust mites, allergens, hair and pet dander from fabrics. Not only does this help improve air quality in the home, upholstery cleaning also helps to protect against dirt and other particles embedding themselves into these fabrics overtime. This type of deep-cleaning can easily extend the upholstered item's lifespan and keep them looking like new for longer.
What are the benefits of upholstery cleaning?
Upholstery cleaning is an effective way to extend the life of upholstered furniture and restore it to its original appearance. Not only that, upholstery cleaning can also help prevent more extensive damage from dirt and dust accumulation, as well as other environmental contaminants such as smoke and pet dander. Investing in regular upholstery cleaning services can protect your upholstered furniture for many years to come, and even help reduce allergens in the home that can cause respiratory problems or skin irritation. Ultimately, upholstery cleaning offers a cost-effective solution for restoring upholstery to its former glory while protecting it from future damage.
How often should I have my upholstery cleaned?
Upholstery cleaning is important for hygienic and aesthetic reasons, so it's essential to maintain a regular schedule for upholstery cleanings. Some upholstered items such as couches may require upholstery maintenance once or twice a year, while other items such as chairs might need upholstery cleaning up to every six months depending on their usage. Kids and pets can easily create messes which necessitate more frequent upholstery cleanings due to the accumulation of dirt, dust, and pet hair. To ensure your upholstery remains in top condition and lasts as long as possible, make sure to stick with the recommended upholstery cleaning schedule that's right for your home.
How it works
Instantly get matched with top-rated professionals.
Post a project or find a pro
We'll connect you with the best local businesses and freelancers near you. Just choose your service category and where you're located. Expedite the process by adding more criteria to your search.
Hire Pro
Find a Pro. Receive quotes within short period of time from local businesses and freelancers. Review their quotes and portfolios. Talk to the ones who stand out, and hire the right one for your project.
Share your experience
Leave verified reviews for great work and help promote the pros who go above and beyond.