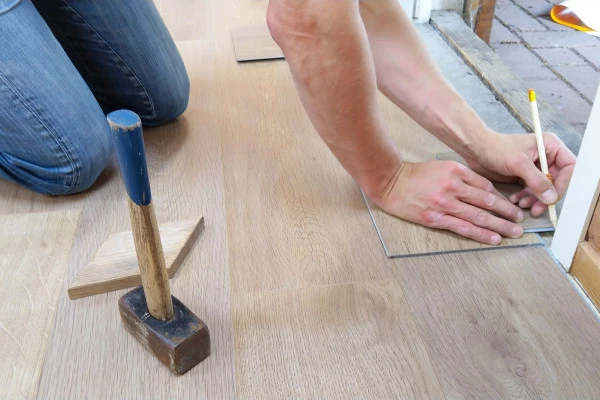 Find Tile And Grout Cleaners near me
Get matched to top-rated pros in your area
Top 10 Tile And Grout Cleaners near you
How much does tile and grout cleaning cost?
The cost of tile and grout cleaning can vary greatly depending on the size and condition of the tile and grout. A professional tile and grout cleaning service will be able to assess the tile and grout and recommend what is needed to restore it back to a clean, healthy state. The cost may also depend on any additional services such as sealing or polishing, which can provide long-term protection for your tile and grout. Homeowners should budget for tile and grout cleaning not only to maintain their tile's appearance but also to protect them in the long term from damage due to dirt, stains, and bacteria build-up.
What are some tips for cleaning tile floors?
Tile floors are an attractive addition to many different rooms and can help complete a design. However, they require additional care when it comes to cleaning in order to prevent scratches or damage. One essential tile cleaning tip is to always use a damp cloth or mop rather than a soaking one - avoiding pooling water on the floor surface. Tile floors should be swept or vacuumed frequently to remove any dirt or debris that can get ground in, which will help reduce the amount of chemicals or abrasives needed during deep cleans. For tougher stains, use a combination of warm water and soap-free pH balanced cleaner; never use harsh cleaners as this can erode the protective sealant over time. Finally, remember to regularly seal your tile floor for added protection against further staining. Following these simple tips should keep your tiles looking glossy and sleek for years to come!
How often should I clean my tile floors?
Tile floors are often used in many homes and businesses, as they are easy to clean and maintain. As such, it is important to ensure tile floors receive regular cleaning. For everyday dirt and dust that accumulates on your tile floors, use a broom or vacuum. Furthermore, it is recommended to mop your tile floor every week using a pH neutral cleaning solution as this helps remove stuck-on debris safely without damaging the tiles. Tile grout should also be given special attention with a light scrub at least once a month for optimal results. Lastly, seal your tiles regularly with an appropriate sealant to protect them from any damage from water seeping through the cracks between tiles. Following these simple steps will help you keep your tile floors looking sparkly and new for many years to come.
What are the benefits of using a grout cleaning service?
Grout cleaning services are a great way to keep your home looking neat and vibrant. By utilizing the services of an experienced professional, you can ensure that your grout looks pristine and is properly maintained. Grout cleaning services not only give the surface a refreshed, clean appearance but also provide the added protection of removing bacteria and dark stains that over time can damage and discolor your grout. Grout cleaning services also save you time and energy as they employ powerful cleansers that quickly rid surfaces of unwanted dirt, scrubbing away buildup to deliver beautiful results in less time than it would take to do it yourself.
How it works
Instantly get matched with top-rated professionals.
Post a project or find a pro
We'll connect you with the best local businesses and freelancers near you. Just choose your service category and where you're located. Expedite the process by adding more criteria to your search.
Hire Pro
Find a Pro. Receive quotes within short period of time from local businesses and freelancers. Review their quotes and portfolios. Talk to the ones who stand out, and hire the right one for your project.
Share your experience
Leave verified reviews for great work and help promote the pros who go above and beyond.