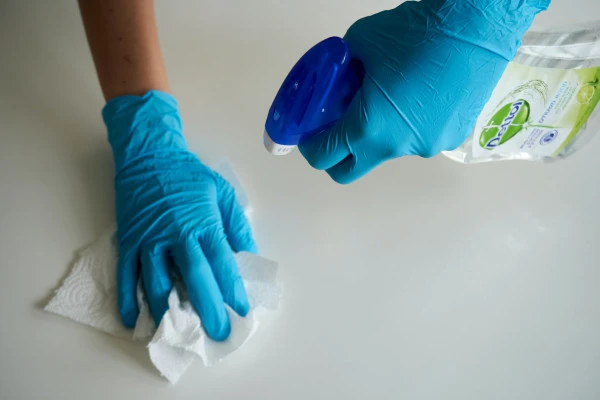 Find Rug Cleaners near me
Get matched to top-rated pros in your area
Top 10 Rug Cleaners near you
How much does it cost to get a rug cleaned?
The rug cleaning prices can vary greatly depending on the size of the rug and the area. For example, rugs that have been used in a kitchen, bathroom, or a heavily trafficked area will require more frequent cleaning. Generally, this can range from $100 to $500.
Where can i get my rugs professionally cleaned?
To get your rugs professionally cleaned, you can visit our page and your area code to find a list of professional rug cleaners in your area.
What are some tips for cleaning my rug?
Regular routine maintenance is essential to keeping your rug looking good and lasting in the long term. To ensure your rug continues to look its best, it's important to take good care of it by following a few simple steps. Always start out with a vacuum cleaner that has been fitted with an appropriate tool for the type of rug you have. Be sure to use sweeping back-and-forth motions instead of up-and-down ones, since this will help get rid of more dirt and dust particles. If you spill something on your rug, try using some baking soda or cornstarch as soon as possible for spot cleaning – just be sure not to rub too hard, as this could damage the fibers. And lastly, remember to rotate and reposition it every once in a while so wear can be distributed evenly throughout the entire rug!
How often should I clean my rug?
Cleaning your rug is an important part of maintaining its condition, but it's not something that can be done every day. Depending on the type of rug you have and the amount of foot-traffic it sees, it's recommended to have professional rug cleaning services come by anywhere between every 3 months and every year. This way, your rug will remain in optimal condition and preserve its lifetime value. If your rug requires more frequent cleanings than that, regular vacuuming should suffice in between visits from a rug cleaning service.
What are some common rug cleaning mistakes?
Rug cleaning is not as easy as it may seem. As with any household chore, it is essential to understand the basics before attempting to clean your rug or hire a rug cleaning service. Common mistakes include using too much water, excessively harsh scrubbing techniques, not removing detergent residue from the fibers of the rug and even using a vacuum without an adjustable brush height setting. It's important to note that these mistakes can cause damage to the rug, meaning costly repairs along with heartache in the long run. To avoid these issues, reach out for assistance from a reputable Rug Cleaning Service that can provide expert advice tailored specifically for your needs.
How it works
Instantly get matched with top-rated professionals.
Post a project or find a pro
We'll connect you with the best local businesses and freelancers near you. Just choose your service category and where you're located. Expedite the process by adding more criteria to your search.
Hire Pro
Find a Pro. Receive quotes within short period of time from local businesses and freelancers. Review their quotes and portfolios. Talk to the ones who stand out, and hire the right one for your project.
Share your experience
Leave verified reviews for great work and help promote the pros who go above and beyond.