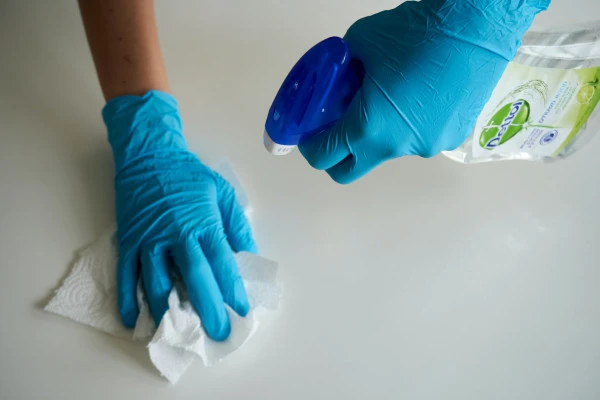 Find Home Organizing Services near me
Get matched to top-rated pros in your area
Top 10 Home Organizing Services near you
What is a home organizer?
A home organizer is a person who helps you stay on top of home management tasks such as cleaning, tidying up, and organizing. If you're overwhelmed with home responsibilities or simply can't seem to stay organized, then having a home organizer come in and help could be the answer you've been looking for. A home organizer plans storage solutions that suit your lifestyle, maximizing space to optimize your home's efficiency and aesthetic. They also offer insight on effective organizational systems that are simple to maintain, ultimately setting you up for success both now and in the future. With the assistance of a home organizer, staying organized just got easier.
How much does a home organizer cost?
Home organizers come in a variety of price points, making it easy to find one that fits within your budget. Depending on the type and amount of work you need done, home organization services can range from $50 per hour for basic decluttering and organizing, to more comprehensive home organization solutions starting at about $250. Home organizers may also bundle packages with discounts for larger jobs, allowing you to save money without sacrificing quality. Keep in mind that these prices are just estimates — ultimately the cost of home organizing services will depend on your specific needs and preferences.
What do home organizers do?
Home organizers specialize in helping people create order and system in their home life. They analyze home space and develop strategies for streamlining one's home environment. Home organizers also make sure to keep the home clutter-free by decluttering storage areas, drawers, shelves, and closets. Furthermore, home organizers help clients with organizing tasks such as sorting clothes, books, and other items to determine that which should be kept or tossed away. Lastly, they also take on projects such as organizing kitchen cupboards, pantries or closets that are disorganized; making them efficient and easy to use. All these services help to make the home a more inviting, functional and aesthetically pleasing environment.
Why hire a home organizer?
Home organizing is an effective way to increase your home's organization and productivity. Hiring a home organizer will give you the guidance and techniques you need to create an organized home environment that reflects your lifestyle. A home organizer can create tailored plans to meet your needs and goals, allowing for greater efficiency in your home. Not only that, but a home organizer can provide accountability so that you stay on task and those tasks are completed in an efficient manner. Ultimately, home organizers will help you create an organized home where everything has its place, and all of your belongings are easily accessible.
How much does it cost to get home organized?
Home organizing can be a daunting and costly task if you choose the wrong approach. Not all home organizing methods are right for every home, and sometimes what seems like a cheap option could actually be totally ineffective in terms of helping to maintain an organized home. It really depends on how much time, energy, money and resources you are willing to invest into home organizing. Before getting started on home organizing projects it is important to assess each room and also research home organizing techniques in order to determine which one best suits your needs. Consulting with a home organizer can offer great insight into the different methods available, especially if cost is an important factor when deciding home organization projects. No matter the budget, there are always ways to get home organized that won't break the bank.
How it works
Instantly get matched with top-rated professionals.
Post a project or find a pro
We'll connect you with the best local businesses and freelancers near you. Just choose your service category and where you're located. Expedite the process by adding more criteria to your search.
Hire Pro
Find a Pro. Receive quotes within short period of time from local businesses and freelancers. Review their quotes and portfolios. Talk to the ones who stand out, and hire the right one for your project.
Share your experience
Leave verified reviews for great work and help promote the pros who go above and beyond.