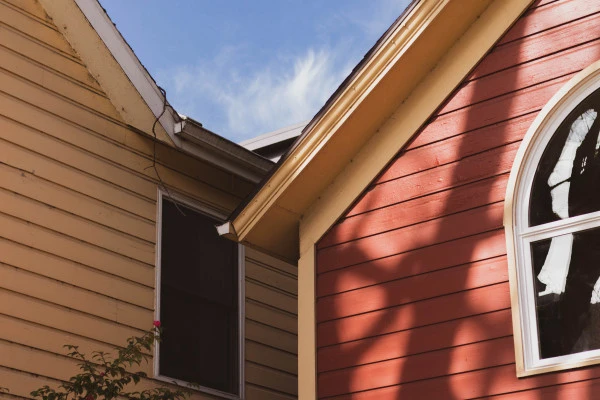 Find Gutter Cleaning and Maintenance Services near me
Get matched to top-rated pros in your area
Top 10 Gutter Cleaning and Maintenance Services near you
How much does gutter cleaning cost?
Gutter cleaning typically costs between $75 and $150, depending on the size of the house.
The average cost of gutter cleaning is $100. However, this price can vary depending on the size of your house, the number of stories it has, and whether there are any difficult-to-reach areas. Some companies also charge an additional fee for removing debris from the gutters.
Should I hire a gutter cleaning service?
A gutter cleaning service can be a great investment for home and business owners alike. Cleaning out your gutter system, if done correctly and safely, will help to reduce the risk of water damage. A gutter cleaning service will make sure that leaves, debris and build-up are carefully removed without causing any damage. This prevents potential problems such as drainage blockages and overflowing gutter systems. In addition, gutter cleaning services also provide checking for gutter system replacements/repairs whenever needed. For an additional fee, services may even include gutter guard installation which further reduces the likelihood of gutter clogs in the future.
How often should you clean your gutters?
Gutter cleaning is an important task that homeowners must take care of to prevent damage and costly repairs down the line. Depending on your region, gutter cleaning should generally be done at least twice a year - once during late spring and then again in the fall. This helps ensure that no residual debris or buildup can impact the gutter system's functioning. If your home has many trees nearby, it is recommended to check your gutters more frequently since the falling leaves and other objects can clog them quickly. For those who want to save some time, there are gutter cleaning services available so you can outsource this task without any hassle.
What does gutter cleaning include?
Gutter cleaning is a necessary chore to maintain the condition of your home. Without attention, gutter buildup can lead to water damage inside and outside of your house. A gutter cleaning service will include an inspection of gutter channels and clogs, removing debris from gutter, flushing the gutter with water to clear any remaining debris, and ensuring all downspouts are running correctly. This kind of maintenance removes potential problems before they start and helps prevent possible costly repairs further down the road. Get a gutter cleaning service today for peace of mind about protecting your home!
How it works
Instantly get matched with top-rated professionals.
Post a project or find a pro
We'll connect you with the best local businesses and freelancers near you. Just choose your service category and where you're located. Expedite the process by adding more criteria to your search.
Hire Pro
Find a Pro. Receive quotes within short period of time from local businesses and freelancers. Review their quotes and portfolios. Talk to the ones who stand out, and hire the right one for your project.
Share your experience
Leave verified reviews for great work and help promote the pros who go above and beyond.