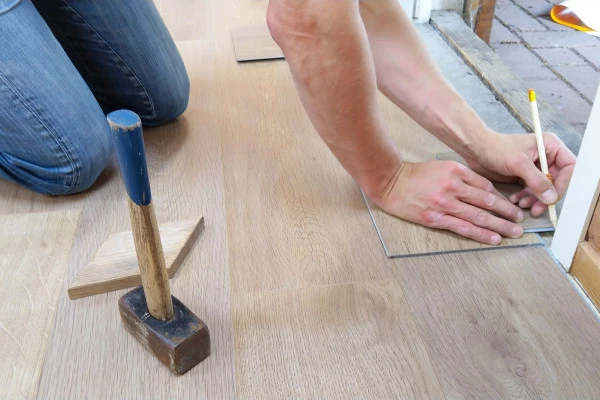 Find Floor Cleaners near me
Get matched to top-rated pros in your area
Top 10 Floor Cleaners near you
How often should I clean my floors?
Floor cleaning is an important part of your home maintenance routine. Depending on the type of flooring in your home, it is recommended to sweep or vacuum your floors once a week and mop at least every two weeks. This helps prevent dirt, dust, and pet dander from accumulating on your floors, contributing to indoor air pollution, and potentially causing health problems over time. Keeping up with regular floor cleaning will help keep your floors looking beautiful while also providing a healthier living environment for you and your family.
What is the best way to clean hardwood floors?
Cleaning hardwood floors is an essential part of keeping a home looking beautiful and healthy. The best way to tackle this task is to begin by sweeping or vacuuming the floors to remove any dirt, dust, or debris. Next, use a floor cleaner that is recommended for hardwood floors depending on the type of finish it has. Make sure to read and follow all instructions on the cleaner before applying it. When done properly with the correct tools, your floors will be clean, shining, and looking great!
What are some good tips for cleaning tile floors?
Floor cleaning is a crucial part of regular home maintenance, and tile floors can be particularly tricky to keep clean. Several key tips will make the process easier while also helping to ensure that your tiles last longer. Start by removing any large objects or debris from the floor, then sweep it with a soft bristle broom to remove dust and dirt. A mop is great for scrubbing away tougher dirt, but always make sure to use a mild soap or cleaner that won't harm the tiles' sealant. You can even use natural ingredients like vinegar or lemon juice for added shine! After mopping, you should always dry thoroughly with a cloth or a squeegee to prevent any buildup from occurring between the tiles. Following these simple techniques regularly can help your tile floors look like new!
How it works
Instantly get matched with top-rated professionals.
Post a project or find a pro
We'll connect you with the best local businesses and freelancers near you. Just choose your service category and where you're located. Expedite the process by adding more criteria to your search.
Hire Pro
Find a Pro. Receive quotes within short period of time from local businesses and freelancers. Review their quotes and portfolios. Talk to the ones who stand out, and hire the right one for your project.
Share your experience
Leave verified reviews for great work and help promote the pros who go above and beyond.