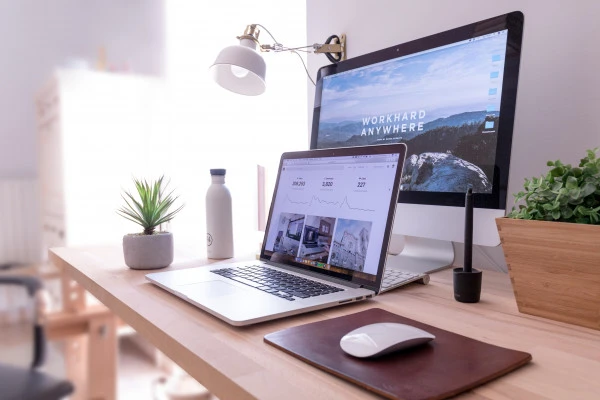 Find Digital Graphic Designers near me
Get matched to top-rated pros in your area
Top 10 Digital Graphic Designers near you
How much does a web designer cost?
Web designers are highly trained professionals with a mastery of file sharing, coding, and robust design principles. The cost of each web designer can vary depending on their level of experience, the kinds of services offered, and the timeline needed to develop a website. Web designers will often charge an hourly rate ranging from $50-250/hour. Additionally, many experienced web designers offer comprehensive packages which enable businesses or clients to have a full suite of services that are customized for their budget and needs. Ultimately, determining the cost of hiring a web designer depends largely on what kind of services you require.
What does a web designer do?
Web designers design web pages that are easy to navigate through. They also design logos, icons, and other graphics you might see on a website. The work of a web designer is to make sure that the site is easy and enjoyable to look at. When people visit a website, it is not good to get confused and leave. It is the web designer's job to make sure visitors stay and browse around.
Who is a web designer?
Web designers are creative professionals who specialize in using web technologies to create visually stimulating, interactive websites. Web designers design components such as graphics, animation, fonts and color schemes to create a unique online experience. Web designers understand coding fundamentals such as HTML5 and Cascading Style Sheets (CSS), enabling them to build websites that accurately reflect the desired visual appeal. Web designers must possess a basic working knowledge of the Internet and website functionality, how to create databases and store data, typography trends, content writing techniques and more – all of which is necessary for creating an effective web presence. Web design is one of the most powerful tools to reach customers and promote products: when done well, it optimizes user experience and increases ROI greatly.
How it works
Instantly get matched with top-rated professionals.
Post a project or find a pro
We'll connect you with the best local businesses and freelancers near you. Just choose your service category and where you're located. Expedite the process by adding more criteria to your search.
Hire Pro
Find a Pro. Receive quotes within short period of time from local businesses and freelancers. Review their quotes and portfolios. Talk to the ones who stand out, and hire the right one for your project.
Share your experience
Leave verified reviews for great work and help promote the pros who go above and beyond.