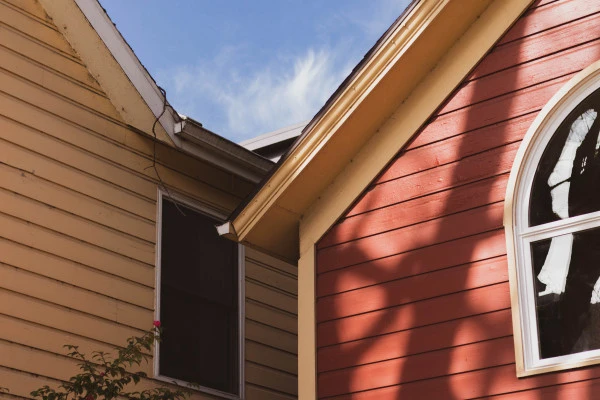 Find Roofers in San Jose, CA
Get matched to top-rated pros in your area
Top 5 Roofers in San Jose, CA
How long does a roof last?
The average roof life is 20-25 years. However, some roof materials have a much shorter lifespan, which is why you should choose the type of roofing material that best fits the architecture of your home. Asphalt is the most common type of roofing material. It is economical and easy to install and maintain.
How much does a new roof cost?
It depends on the type of roofing material you use. The roofing material cost will differ with the roof type and the roof size. Roofing material may include asphalt shingles, metal roof systems, concrete tiles, clay tiles, or slate roof tiles. Asphalt shingles start at about $200 – $300 for a simple roofing job. The average cost of a single new roof varies from $4,000 to $10,000. If you plan to install a flat roof, it can cost approximately $3,000 – $5,000.
How much does a metal roof cost?
Metal roofs are normally more expensive than traditional roofs, but you can drastically reduce your costs by finding a reliable installer. The average price of a metal roof is around $14 per square foot in materials. The average installation price is around $4 per square foot, but it can vary depending on your location, the company you choose, and the size of your roof.
Why hire a roofing contractor?
Hiring roofing contractors is an important step when someone is trying to repair their roof or considering adding a new roof. Having a roofer come to your home can provide you with the following benefits:
• Installation of a new roof
• Replacement of old, damaged roofs
• Repair and damage caused by wind, hail, or other weather-related incidents
• Avoiding being sued by your insurance company
• A free inspection of your roof in the event of a storm.
What to ask a roofing contractor?
You can ask a roofing contractor the following questions:
• Tell me about your experience with asphalt shingles, metal roofs, and wood shakes.
• Your years in the industry are important, but your most recent work is the true reflection of your work ethic.
• What makes you better than other contractors?
• What are the three most important qualities for a roofer to possess?
• What makes you the best in town?
How do i find a good roofing contractor?
To find a roofing contractor:
• Visit our website
• Enter your zip code & click on the "Find Pros" button
• You'll get a list of roofing contractors with prices and reviews
How do I know if I need a new roof?
Roofing is an essential component of a structure's exterior and keeping an eye on its condition is important in maintaining its longevity. Roofs should generally be replaced every 20-25 years, although this timeline can vary depending on the type of roof you have installed and local climate conditions. If your roof has extensive damage from storms or if you're seeing signs of fatigue such as broken supportive structures like rafters and trusses, it may be time for a new install. Additionally, dark streaks or staining can indicate the presence of moss or other fungal growth that needs to be treated first – but even in those cases, replacing the roof will ultimately be necessary for complete protection. If you have any concerns about the condition of your roof, turn to a qualified local contractor who can provide an inspection and help you make the best decision for your particular needs.
What are the most common roofing problems?
Roofing is an essential part of home maintenance, yet it often tends to be overlooked, resulting in the buildup of serious and costly problems and damages. The most common roofing problems include worn or missing shingles, faulty flashing around vents, skylights and chimneys, inadequate ventilation leading to moisture build up, large cracks or breakage in the roof surface, poor drainage causing water pooling issues, as well as sagging or buckling on the roof's surface. These issues must be correctly identified and fixed before they become a major repair concern. All homeowners should regularly inspect their roofs and take steps to prevent these issues from arising in order to save money and guarantee their family's safety.
How it works
Instantly get matched with top-rated professionals.
Post a project or find a pro
We'll connect you with the best local businesses and freelancers near you. Just choose your service category and where you're located. Expedite the process by adding more criteria to your search.
Hire Pro
Find a Pro. Receive quotes within short period of time from local businesses and freelancers. Review their quotes and portfolios. Talk to the ones who stand out, and hire the right one for your project.
Share your experience
Leave verified reviews for great work and help promote the pros who go above and beyond.