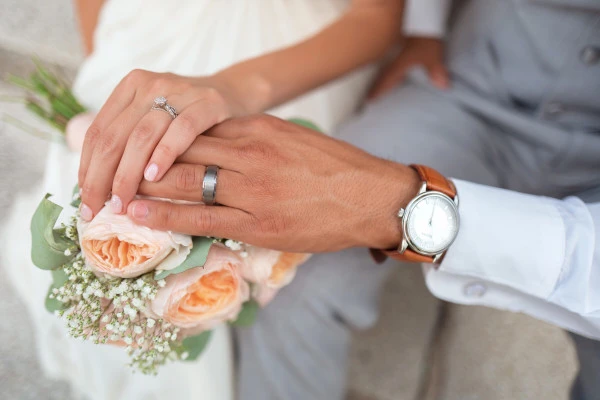 Find Wedding Portrait Photographers in Peoria, AZ
Get matched to top-rated pros in your area
Top 3 Wedding Portrait Photographers in Peoria, AZ
Description:
As a leading provider of wedding photography, videography, and photo booth services in the San Francisco Bay Area, Phoenix-Metro, Southern Utah, and the Rocky Mountains of Colorado, Capture Your Legac... read morey is committed to capturing your most cherished memories. Our approach to wedding photography is focused on capturing genuine moments, celebrating nature, and reflecting the unique personalities of each couple and their loved ones. We don't just take photos or shoot videos; we strive to craft a beautiful and emotive representation of your love story. With Capture Your Legacy, you'll have cherished memories that will last a lifetime.... read less
Recent review:
"These videographers are amazing at capturing moments. They produced a remarkable highlight video for us. Even when I was anxious about its length, they came through by giving us additional footage to ... read moreshowcase other special moments. Their ability to capture emotions and serene natural scenes was truly appreciated. While other videographers may have missed some moments, they managed to capture everything perfectly. Thanks to them, our wedding in Santa Barbara was an unforgettable experience! read less"
Reviewed by Jacob H.
Description:
Let us weave your enchanting tale of love! Our aim is to seize your true essence and present it in a mesmerizing manner. Our focus is on portraying individuals in their most genuine form - exuding lov... read moree, playfulness, and embracing spontaneity. We showcase those who sway to music barefoot in the kitchen, openly sing in the shower, and are proud to reveal their unreserved nature. read less
Recent review:
"We are thrilled to have beautiful photographs to cherish the memories of our wedding day. Although I anticipated waiting for a month to receive them, Digital Creative pleasantly surprised us by return... read moreing them within a few weeks! Monique was a professional and amicable photographer who exhibited exceptional creativity and provided excellent guidance to capture the best snaps. Despite being situated in Phoenix, she willingly traveled to Flagstaff for us at a reasonable price, even accounting for the extra mileage cost. We are extremely satisfied with our lovely photos :) read less"
Reviewed by Matthew R.
Description:
Experience the PNW photography feel in your Southwest wedding photos. As we relocate to AZ, we are offering significant discounts to establish our Southwest clientele. Having shot weddings full-time... read more for over a decade, we have captured 100+ weddings across the country - from Florida to California to Wisconsin, and presently in the Northwest. We believe in creating a comfortable and fun environment to build lasting relationships with our clients. Our approach emphasizes natural emotions and nuances in the little moments that often go unnoticed. Let's create stunning images together while cherishing the memories that last a lifetime.... read less
Recent review:
"Chris was absolutely wonderful!! She managed to capture all of the best moments and our photos turned out flawless! I am beyond thankful that she was able to join us on our special day. Thank you, Chr... read moreis, from the bottom of our hearts. Feel free to provide anyone with my contact information should they need a reference in the future - although your work truly speaks for itself! Thanks once again. read less"
Reviewed by Robert H.
How much does a wedding photographer cost?
When trying to plan a wedding, one of the first things many couples worry about is the cost of wedding photography. In general, wedding photographers will charge between $1,000 and $10,000 depending on the experience and talent involved. Factors that influence cost can include the number of hours footage requested, number of photographers needed, use of digital images or wedding albums, and added services such as an engagement session or wedding day slideshow. To make sure you are getting the best wedding photographer for your budget it always recommended to do research in your area to find out who might be suitable for your needs.
How it works
Instantly get matched with top-rated professionals.
Post a project or find a pro
We'll connect you with the best local businesses and freelancers near you. Just choose your service category and where you're located. Expedite the process by adding more criteria to your search.
Hire Pro
Find a Pro. Receive quotes within short period of time from local businesses and freelancers. Review their quotes and portfolios. Talk to the ones who stand out, and hire the right one for your project.
Share your experience
Leave verified reviews for great work and help promote the pros who go above and beyond.