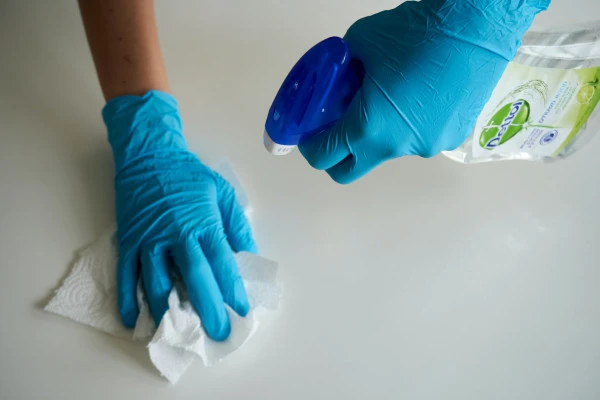 Find Commercial Cleaners in Sitka, AK
Get matched to top-rated pros in your area
Top Commercial Cleaners in Sitka, AK
What is commercial cleaning?
Commercial cleaning is cleaning business premises internally or externally and can involve various methods and equipment.
Commercial cleaning is often a part of a lease agreement, and it's essential to keep the business premises clean and presentable. The process of commercial cleaning can be expensive, so it's crucial to choose a reputable company that can provide a high-quality service.
What types of services does a commercial cleaning company offer?
Commercial cleaning companies offer a wide range of professional services to maintain commercial properties. From janitorial services like taking out the trash and disinfecting surfaces, to commercial cleaning tasks like window washing and floor buffing, commercial cleaning firms are equipped with the latest tools and techniques to thoroughly clean every inch of a commercial property. In addition, commercial cleaners will also provide deep cleaning for carpets as well as strip and wax for commercial floor tiles. Commercial cleaning companies are here to make sure businesses maintain their clean and safe environment, so customers feel comfortable visiting their premises.
What are the benefits of using a commercial cleaning company?
Using a commercial cleaning company has many benefits. Professional commercial cleaners have the knowledge, expertise and advanced equipment to perform the highest quality clean available. A commercial service can keep an establishment sanitary, germ-free and organized in far less time than regular staff may be able to accomplish. Furthermore, commercial services provide accessibility for deep cleans that target areas of an establishment that regular staff may miss or simply not have time to focus on; such as ventilation systems, ceilings and walls. Maintaining a commercial space through the use of a commercial cleaning company is essential in order to maintain client trust, professionalism and protect against bacteria growth or pest infestation.
How often should a commercial space be cleaned?
It is recommended that commercial spaces such as offices, stores, and restaurants should be cleaned on a regular basis. How often depends on the size of the commercial space and type of commercial activity carried out within it. As a general rule, commercial cleaning should take place weekly or bi-weekly to keep surfaces clean and reduce the spread of germs. High-traffic commercial spaces should be cleaned even more frequently, including daily vacuuming in some cases. When selecting a commercial cleaning provider, it is important to select one that will work with you to determine an optimal cleaning schedule for your space and provide consistent results that meet local health regulations.
What are some tips for choosing a commercial cleaning company?
When it comes to commercial cleaning, it's important to make sure you are making the right choice for your business. Doing research on various commercial cleaning companies and getting feedback from past or current clients is a great way to start. Additionally, reference any commercial cleaning industry standards that they must meet and ask questions about their qualifications. It is also important to ensure that the commercial cleaning company can handle any kind of job your business requires with professionalism and efficiency. Make sure you get an accurate quote in writing before choosing a commercial cleaning company so that you know exactly what services you will be paying for and how much it will cost. Taking the time to research and make informed decisions is key when choosing a commercial cleaning company for your business.
How it works
Instantly get matched with top-rated professionals.
Post a project or find a pro
We'll connect you with the best local businesses and freelancers near you. Just choose your service category and where you're located. Expedite the process by adding more criteria to your search.
Hire Pro
Find a Pro. Receive quotes within short period of time from local businesses and freelancers. Review their quotes and portfolios. Talk to the ones who stand out, and hire the right one for your project.
Share your experience
Leave verified reviews for great work and help promote the pros who go above and beyond.