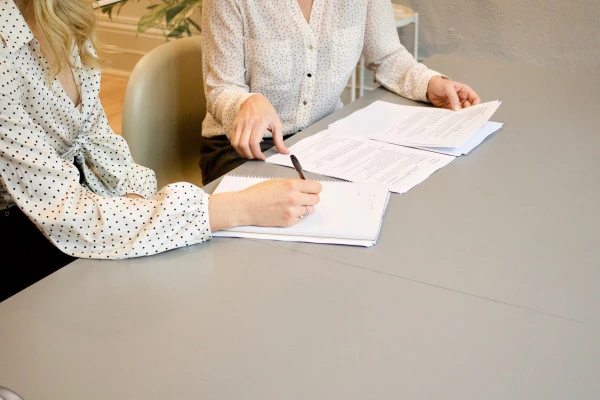 Find Consultants in Anchorage, AK
Get matched to top-rated pros in your area
Top Consultants in Anchorage, AK
What is a business consultant?
A business consultant provides expert advice to businesses on a wide variety of topics, including marketing, finance, and organizational strategy. Consultants typically have a great deal of experience in the business world and know best practices in various industries. Business consultants may be self-employed or work for a consulting firm.
What does a business consultant do?
Business consultants work in various industries but typically have expertise in one or more specific areas, such as finance, marketing, operations, or human resources.
They surely help with a specific issue, such as improving productivity or solving a cash flow problem.
Or they are hired on a more long-term basis to help with overall strategic planning. In either case, consultants typically have a wealth of knowledge and experience to share with their clients.
What does an HR consultant do?
HR consultants provide HR expertise to businesses who need help managing their HR needs. HR consultants offer guidance and advice on HR matters such as recruiting, payroll, employee relations, and benefits. They use a variety of methods, such as interviews and surveys, to gather insights about the company's HR processes in order to present recommendations for improvement. Consultants also provide HR trainings and workshops, help develop HR policies and procedures, assist with performance management systems, and provide support to managers on HR related issues. Overall, HR consultants are essential aids to businesses in ensuring they have effective HR systems that best meet their goals.
What is HR consulting?
HR Consulting is the process of providing advice and assistance to clients to fulfill the requirements of an organization. An HR consulting firm usually offers a variety of services to its clients. An HR consulting firm provides specific services: recruitment, employee retention, compensation/benefits, workplace training and development, and organizational development.
Why hire an HR consultant?
An HR consultant is a good option if you have not hired any workers before or have little experience with the hiring process. While the job posting, interviewing, and hiring process is not particularly complicated, it's easy to make a mistake that costs you time and money. A good HR consultant can help you avoid these mistakes and make the process faster and more smoothly.
What is a motivational speaker?
A motivational speaker is an individual dedicated to motivating and inspiring others by conveying their beliefs, values and personal experiences. They use motivational techniques such as storytelling, powerful visual aids, humor, and demonstrations of tangible success to compel an audience to act and bring about positive change. They often draw from the emotional experiences they have had in life while making insightful connections between those experiences and their audience's life situation. Motivational speakers are valuable resources that can be used to empower individuals, groups, and communities to take action and achieve measurable results.
What does a motivational speaker do?
Motivational speakers are professional orators who use their powerful rhetoric to encourage and inspire their audiences. They use storytelling, motivational words and thought-provoking insights to challenge their listeners to think differently, eventually leading them to take some form of worthwhile action. This can range from small goals such as joining a fitness program, to large milestones like launching a business. Motivational speakers are capable of connecting with a wide variety of audiences through the relatable stories they tell and the lessons they share. If you're looking to instill purpose and direction in yourself or your employees, motivational speakers provide an invaluable tool towards achieving that goal.
How to find a motivational speaker?
To find out motivational speaker
1. Visit our website
2. Enter zip code
3. Select category
4. Click on Find Pros
You'll get a list of experienced motivational speakers with prices and reviews.
What does a public relations specialist do?
A public relations specialist is responsible for making a company or brand popular or well known to the public. The job is doable through social media, press releases, speaking engagements, and more to improve the name of a brand. A public relations specialist communicates with the public about the brand, makes it more well known, and helps boost sales.
What does a recruiter do?
A recruiter is responsible for hiring new employees for the company. He holds interviews to evaluate candidates based on their skills and the company's requirement and then presents the best ones to the hiring manager.
How to find a recruiter?
To find a professional recruiter
• Go to our website
• Sign up with an account and post your request
• Also, you can enter the zip code and connect with the recruiter by exploring our list of professionals.
How it works
Instantly get matched with top-rated professionals.
Post a project or find a pro
We'll connect you with the best local businesses and freelancers near you. Just choose your service category and where you're located. Expedite the process by adding more criteria to your search.
Hire Pro
Find a Pro. Receive quotes within short period of time from local businesses and freelancers. Review their quotes and portfolios. Talk to the ones who stand out, and hire the right one for your project.
Share your experience
Leave verified reviews for great work and help promote the pros who go above and beyond.