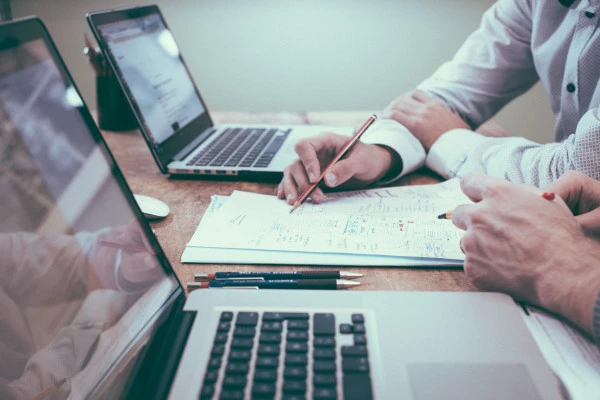 Find business accountants in Anchorage, AK
Get matched to top-rated pros in your area
Top business accountants in Anchorage, AK
Legacy Tax & Resolution Services
Description:
The firm known as Legacy Tax and Resolution Services, LLC. specializes in tax-related services such as preparation, planning, problem solving, as well as debt resolution. Additionally, we offer ancill... read moreary services including accounting, payroll, and entity structuring/planning. Our mission is focused on reducing our clients' stress levels, which is why we proudly proclaim ourselves as being in the "stress-reduction business." Learn more about us by reading on. read less
Recent review:
"An IRS agent recently approached me regarding unpaid taxes and threatened me with collection action if I did not soon settle the past due amount. This was alarming as the notice also stated that penal... read moreties were a possibility. After confiding in my neighbor, they suggested I utilize Legacy Tax & Resolution Services. With their assistance, we were able to negotiate a settlement with the IRS and establish a payment plan for the next three years. Overall, the experience was unsettling, but I am grateful to have had the support and expertise of Legacy Tax & Resolution Services. When dealing with tax authorities or any governmental entity, having someone knowledgeable and experienced on your side is essential. I highly recommend their professional services to anyone in need of assistance in resolving tax issues and getting the IRS off their back. read less"
Reviewed by Courtney A.
What does an accountant do?
Accountants play an integral role in the success of any business. They perform a wide range of services to ensure that all financial activities are accurately and properly reported, analyzed, safeguarded, and managed. Accountants keep track of payments such as wages and taxes, produce reports for decision-making or compliance purposes, advise on potential areas of cost savings and new investments, evaluate financial performance versus goals and objectives, create tailored solutions for reducing costs, efficiently managing finances, and helping individuals and businesses plan for their future. To stay knowledgeable about industry trends and up-to-date on legislation changes, many accountants complete continuing education courses throughout the year. When combined with strong analytical thinking skills and a passion for problem solving, accountants can help their employers significantly reduce expenses while boosting profits.
How much does an accountant cost?
The average cost of an accountant varies depending on their level of experience, specialization, location, and industry. Typically, the hourly rate to hire an accountant is between $30 to $300, which will depend on your accounting needs.
What's an accountant?
Accountants are financial professionals who provide accounting, auditing, or taxation services to businesses and individuals. The responsibilities include:
• Preparing tax returns like income tax or sales tax
• Payroll
• Handling funds for banks, brokerages, and mortgage companies
• Providing advice about budgeting & savings plans
• Making records for corporation filings
• Advising on internal controls in the company's financial departments
How to find an accountant?
We have an excellent database of accounting professionals available. To find an accountant, you can enter your zip in the form above and search for qualified professionals in your area. You can also read reviews and ratings from other users to help you decide.
Interchangeably, you can post your request, and relevant accounts will respond and help you complete your task.
How it works
Instantly get matched with top-rated professionals.
Post a project or find a pro
We'll connect you with the best local businesses and freelancers near you. Just choose your service category and where you're located. Expedite the process by adding more criteria to your search.
Hire Pro
Find a Pro. Receive quotes within short period of time from local businesses and freelancers. Review their quotes and portfolios. Talk to the ones who stand out, and hire the right one for your project.
Share your experience
Leave verified reviews for great work and help promote the pros who go above and beyond.