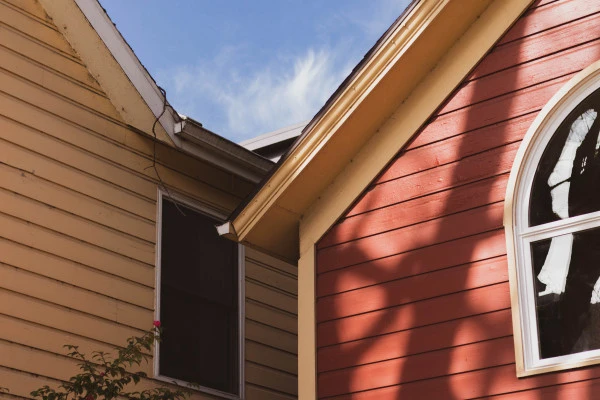 Find Solar Panel Cleaners near me
Get matched to top-rated pros in your area
Top 10 Solar Panel Cleaners near you
How often should solar panels be cleaned?
It is important to keep solar panels clean in order to ensure maximum efficiency and performance. How often solar panels need to be cleaned depends on the location, climate, and how dusty or dirty the environment around it can be. Generally speaking, solar panels should be cleaned at least twice a year - once in spring and again in fall - with any additional washes as recommended by a professional solar panel cleaner depending on local condition. Regular cleaning will help solar panels stay at peak performance and extend their lifespan for years to come.
Do solar panels need cleaning?
Solar panels are a great way to generate and supply solar energy, but in order to actually receive the most out of this clean source of power, solar panels need to be properly maintained. One such form of maintenance is solar panel cleaning. As solar panels are exposed to the elements, dirt, dust and other particles can accumulate on or around them and obstruct the sunlight that reaches them. By simply wiping down solar panels once a week or at least once a month, you can ensure that your solar panels remain efficient and effective in providing solar energy throughout their lifetime. Keep in mind however that if the soil is covered with snow, there would be no need for maintenance until all of it melts away since snow reaches its own self-cleaning after a few days or when wind blows it away.
How much does solar panel cleaning cost?
Solar panel cleaning cost will depend upon the area of the solar panel array and the amount of dirt and grime present. In most cases, an area of 125 feet (1/10th acre) would cost around 200 dollars. The size of the solar panels to be cleaned will be the primary factor in determining the cleaning cost.
Does cleaning solar panels make a difference?
Yes, you should clean solar panels to keep them in good working condition. If cleaned properly, a solar panel can last up to 20 years. Dust and debris can make solar panels less efficient than they could be, so regular cleaning is important.
What are the best methods for cleaning solar panels?
Solar panel cleaning is an essential part of solar panel maintenance. Solar panels should be cleaned at least once a month to ensure optimal performance. The most effective solar panel cleaning methods are washing and/or brushing, followed by rinsing with clean water. Additionally, solar panel owners can use special solar panel cleaning solutions to ensure that the solar panels remains squeaky clean and operational. Additionally, solar panels can be covered during windy days or pollutants in the air and should be inspected regularly for any dirt, dust, or other debris buildup. With proper solar panel cleaning techniques, solar owners can enjoy maximum efficiency from their solar systems for years to come!
How often do solar panels need to be cleaned?
Solar panel cleaning is an important maintenance step for ensuring optimal performance of your system. Solar panels should be cleaned at least once every six months, and more frequently in areas with high dust or pollen levels. It's essential to use a soft cleaning solution, including lukewarm water and mild soap, to avoid any damage to the glass surface. Additionally, during these cleanings it's important to check for any debris that may have accumulated on the top or sides of the panel and make sure there are no signs of buildup inside the junction boxes. Taking proper care of your solar panels will help ensure a clean and reliable energy source for years to come.
What are the consequences of not cleaning solar panels regularly?
Solar panels that have not been regularly cleaned can have drastically reduced energy output and efficiency. This can lead to issues such as increased costs due to inefficiencies, faulty readings due to a build-up of dust on the sensitive components, or problems with the solar panel system itself. In some cases, cleaning solar panels even becomes more costly than what it would cost to generate energy through other means. Solar panel owners should take preventive measures by regularly cleaning their panels and ensuring their certified technician inspections are up to date. Solar panel cleaning is an important and necessary step in prolonging the lifespan of a system and ultimately reducing energy costs while meeting overall power needs.
How it works
Instantly get matched with top-rated professionals.
Post a project or find a pro
We'll connect you with the best local businesses and freelancers near you. Just choose your service category and where you're located. Expedite the process by adding more criteria to your search.
Hire Pro
Find a Pro. Receive quotes within short period of time from local businesses and freelancers. Review their quotes and portfolios. Talk to the ones who stand out, and hire the right one for your project.
Share your experience
Leave verified reviews for great work and help promote the pros who go above and beyond.